Army Day
By the President of the United States of America
A Proclamation
I have proclaimed April 6 Army Day. That day means more than ever to us this year. We are fighting an all-out war in defense of our rights and liberties.
Army Day becomes, therefore, in fact a total-war day. It becomes a day when all of our citizens in civil pursuits can rally to the support of our armed forces, for only in the united effort of all of our forces—Army, Navy, and civilians—can we find the strength to defeat our enemies.
Never before in the one hundred and sixty-six years of our history as a free Republic under God have our armed forces had so much meaning for us all. We are engaged in our greatest war, a war that will leave none of our lives wholly untouched.
We shall win that war as we have won every war we have fought. We are fighting it with a combined force of free men that is, in Lincoln's words, of the people, by the people, for the people of the United States of America.
Our Army is a mighty arm of the tree of liberty. It is a living part of the American tradition, a tradition that goes back to Israel Putnam, who left his plow in a New England furrow to take up a gun and fight at Bunker Hill. In this tradition American men of many ages have always left the pacific round of their usual occupations to fight in causes that were worth their lives -from Lexington to the Argonne.
In times of peace we do not maintain a vast standing Army that might terrorize our neighbors and oppress our people. We do not like to rehearse interminably the cruel art of war. But whenever a tyrant from across the seas has threatened our liberties, our citizens have been ready to forge and use the weapons necessary for their defense.
It is the men of the regular Army together with the citizen soldiers, our friends and relatives and neighbors of a few short days ago, and the men of all our armed forces, that we honor on Army Day.

FRANKLIN D. ROOSEVELT
Army Day should not be confused the Army's Birthday, which is celebrated on June 14.
This day was used to stress the need for military preparedness, which the nation had lacked as it entered earlier major conflicts. "The failure to make adequate preparation for the inevitable struggle, the consequent suffering from disease and death entailed upon the armies which were hastily raised, the prolongation of the conflict far beyond the time which sufficient and equipped forces would have required for victory, and the heavy costs of reconstruction" were caused by the lack of preparation of the nation.

Colorado Springs is proud to share our city with Fort Carson Army Base.
The Southern Colorado area has much respect and pride for all men and women serving in all branches of the armed forces.
As a Realtor licensed in Colorado I proudly serve all Veterans.
As a MRP~Military Relocation Professional I strive to make your PCS as seamless as possible through hard work and integrity.
Thanks to all in uniform for your unwavering service.
Jennifer J Messick
719.337.5343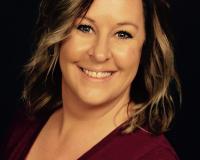 Author:
Sara Bargeron
Phone:
719-464-6715
Dated:
April 6th 2017
Views:
331
About Sara: I was born and raised in Colorado, and I am pretty sure I may be one of the few natives left! I grew...