To FSBO Or Not
Homes that are "for sale by owner", or FSBO, are commonly seen in the types of seller's markets we are experiencing right now in Colorado or whenever homeowners want to try and maximize their profits by not having to pay commission. This may seem like a great idea, but then again, maybe its not.
Here are some of the top reasons why NOT to sell your house yourself.
1. Advertising

Buyers always start online, and "for sale by owner" sellers are unlikely to get the exposure they need. Simply putting a sign in your yard or trying to pull off your own social media marketing does not have the same effect
How I can help: Using me automatically offers widespread exposure for your listing through the multiple listing service. I will also have the means to promote your house to fellow agents to share with their clients..
2. FSBO's could be priced wrong
Many people who put their homes on the market as FSBO tend to price their house based on an online assessment tool or the amount the neighbor down the street claims they were offered—two methods that are liable to put the listing price way off. By the time you sell a FSBO you have often paid several extra months of mortgage payments, which would be equal to or greater than the commission you would have simply paid an agent.
Homes can becomes stigmatized, and sellers are often getting a lower price after the home has been on the market for a while.
How I can help: I will provide an accurate home value based on a comprehensive market analysis to help you arrive at the right listing price. The goal is to make sure you're pricing your home in the sweet spot—not too high so that you are turning off potential buyers, and not too low so you are leaving money on the table.
3. Unsure of how much to spend to get the house ready

How I can help: Even if you're not up for a full home makeover, I have an eye for detail and can recommend simple changes and rearranges that will translate into real dollars when it comes negotiation time. I will help you spend the least amount of money and get the most bang for your buck when preparing your house to sell.
4. Showings
How I can help: I, or my team, will handle all the scheduling and staff all of the showings for you, so you simply have to quickly tidy up and leave for a bit. I will weed out unqualified offers, and people who just want to look, and collect feedback to share with you, which can make subsequent showings even stronger.
5. Preparing your own paperwork
Unless you have a background in contracts or law, you might want to leave the paperwork to the pros. The closing process can entail more than 20 pages of complicated paperwork, with different states having different addendums also attached.
How I can help: I will take care of all property disclosures and all documentations needed to avoid any future liability.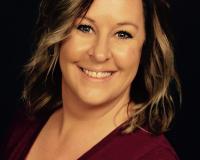 Author:
Sara Bargeron
Phone:
719-464-6715
Dated:
April 26th 2019
Views:
1,695
About Sara: I was born and raised in Colorado, and I am pretty sure I may be one of the few natives left! I grew...